In a previous documentation, we talked about how the product shortcode can be inserted into any post or page. Your customers can then purchase the product from that page. In this documentation, we will look at how you can use a Text Link or a simple URL (instead of the standard Buy Now shortcode).
This can be helpful in some situations like the following:
You want a link to share in email, text message, or social media channels.
Your theme has an option to create a button and it needs a link/URL.
Your want to use your own custom button image for the Buy Now button.
You want to create a text link somewhere on your site to facilitate the purchase process directly.
How to Create Payment Links
Use the following steps to use a Link or URL to facilitate the selling of your product or service:
Step 1) Create a product from the 'Products' menu of the WP Express Checkout plugin. You can learn more about product creation here.
Step 2) Once you have 'Published' the product, on the right-hand side of the product creation page you will see the 'Link URL' section.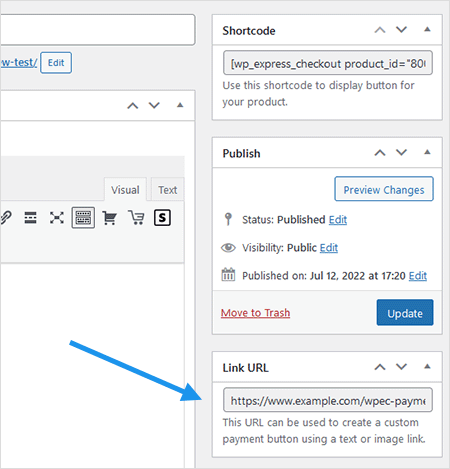 Step 3) You can copy the link/URL and use it where you need to.
When users go to that payment URL, it will present them with the following screen.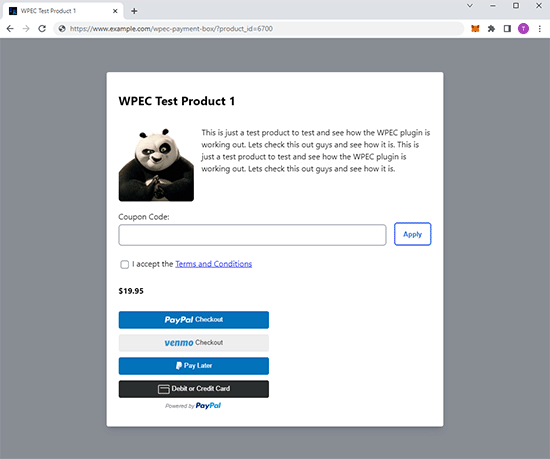 The customers will be able to complete the checkout for the product in question by providing their payment details.