If for some reason you need to alter the way the product price is displayed, for example, in some countries the currency symbol is displayed on the left while other countries display currency on the right-hand side, this can be altered from the 'Advanced Settings' tab.
---
Altering the Currency Position
From within your WordPress dashboard, click on the 'WP Express Checkout' menu and then on 'Settings'.
Choose the tab titled 'Advanced Settings'.
Under the 'Price Display Settings' area, you can alter a number of price display aspects.
Ensure you click the 'Save Changes' button to implement any changes you have made.
If you add a product shortcode to a page or post for one of your products, you will be able to view how the price/currency is being displayed.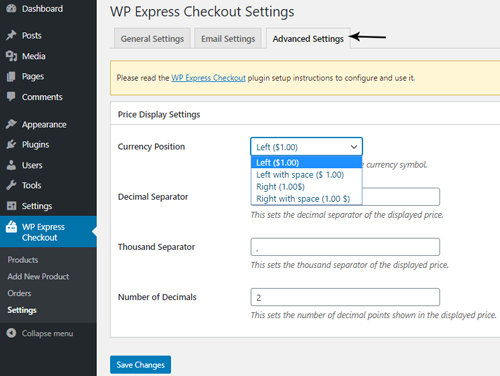 ---